Coffee & Farm Shop
Coffee Shop Opening Hours: Monday - Saturday 9am - 4.30pm; Sunday 10am- 3.30pm.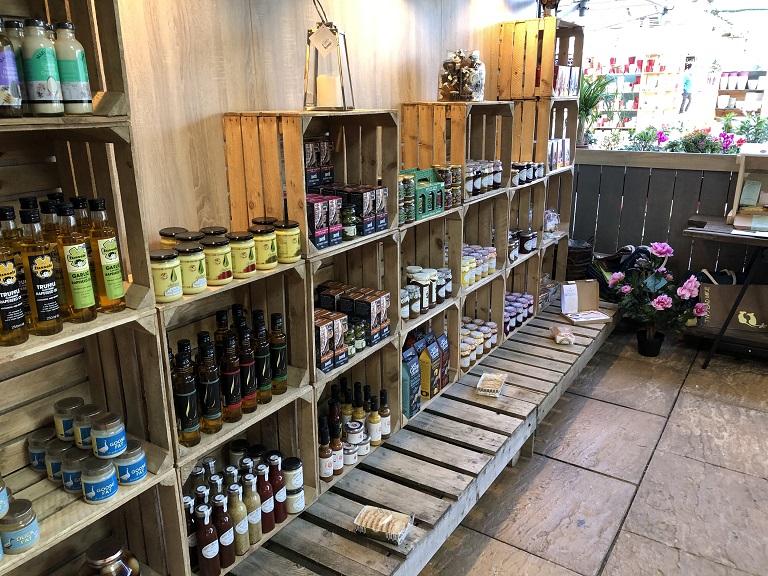 Complete your shopping experience at Toad Hall with a Visit to our Coffee Shop where you can enjoy a range of delicious cakes and hot drinks and browse a selection of locally sourced produce to take home.
The Farm Shop stock a range of delicious local cheese, charcuterie, relish, chutneys, crackers plus a selection of locally sourced alcoholic and non-alcoholic beverages. In addition, we have a variety of cupboard staples such as flour, eggs and fresh bread.
We look forward to seeing you soon.