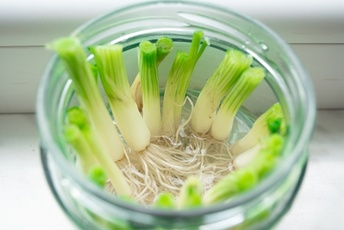 Whether you're a novice vegetable grower or have grown your own food for years, there's always something new to learn and ways to make the job easier or more fun. Our top 7 vegetable gardening hacks will have you looking at your vegetable garden differently.
Fantastic vegetable hacks you must know
If you love growing vegetables but are curious about hacks that increase your harvest, please read these seven tips for growing fresh vegetables in your own garden.
Aphids are a perennial problem for gardeners, infesting plants and reducing their vigour. To deter aphids without chemical sprays, try planting French marigolds nearby, as their scent is said to repel the pests. Nasturtiums also work well as a sacrificial plant in vegetable plots, attracting aphids away from your crops.

Try a garlic spray if slugs and snails are devouring your young seedlings. Blitz a bulb of garlic and a litre of water in a food processor, leave to stand for 10 minutes, then strain off the liquid and pour it into a spray bottle. Douse your plants with it in the evenings to repel slugs and snails.

Watering your vegetables in summer can be hard work, so it's essential to be sure the water is getting to the roots where it's needed. Create a reservoir for each plant by cutting a plastic bottle in half, removing the cap and sinking the top half of the bottle upside down in the ground next to the plant. Fill the reservoir with water, and it will soak out into the bottom right at the plant's roots.

Vegetables grown in pots can dry out quickly in hot weather. To create your own watering system, wash out an empty wine bottle, make a hole in the cap, fill the bottle with water and put the cap back on. Place the bottle upside down in a pot, and the water will gradually trickle out into the soil.

Line the bottom of a pot with a clean coffee filter before filling it with compost. This means that water runs more slowly out of the pot, giving the compost time to absorb it and reducing water wastage.

Make your own cloches by cutting large plastic milk bottles in half and using the top halves to cover new seedlings or young plants. Leave the caps off so that air can circulate around the plants.

It's surprising what you can grow from kitchen scraps. When using spring onions in cooking, leave around 5cm of the white base. Place this in a glass of water and put it on a sunny windowsill. Change the water every other day, and the bulb will grow roots and new leaves. Carrot tops, left to dry for 2-3 days, then planted in compost, will grow leafy tops that can be blanched or sauteed as leafy greens.
Get your vegetable gardening off to a great start this year with our fantastic range of seeds, plants, tools and compost. You'll find everything you need in our centre in Henley on Thames.