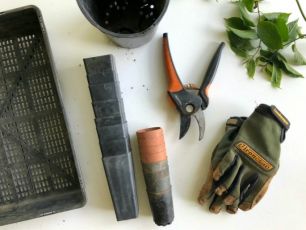 It is time to decide on Father's Day Gifts to treat the special man in your life. Treat your Dad with a special gift to show him how much you care.
1. For the Dad who likes the outdoors
If your Dad is into adventures from camping to hiking, he'll no doubt be thankful for a cool box, rambler mug or cool bag. For those long days out in the wilds, he can stay refreshed and ready to keep hydrated. Keep his water cool with a new insulated mug or bag, so you know he is always being looked after when enjoying participating in sports.
2. For the Dad who likes his meals hot
If your Dad likes to add heat to every meal he makes or is served, how about a pack of spices? This can be a great gift for the Dad who likes it hot! From cumin to cayenne pepper, paprika to chilli powder - a pack of spices is a lovely gift for the man who loves spice. Buy them individually or pre-wrapped in a gift pack. And what about Dad's that like to spice it up on the barbecue? Find yourself the perfect barbecue accessories in our garden centre. We offer all kinds of accessories, such as a pizza stone, BBQ pan, grilling basket, BBQ gloves, grilling stone, rotisserie, grill rack, skewer set. We bet your Dad definitely likes the idea of him lighting the barbecue more often.
3. For the Dad who likes to relax
If your Dad loves to sit in the garden with his feet up after a day of mowing the lawn, why not pick the perfect fragrant perennial to plant in a pot right by where he sits? He can admire the flowers and the fragrance, knowing you choose the plant just for him. Roses, Jasmine, Honeysuckle - there are many to choose from. Match your garden plant with an extraordinary plant pot, container or planter. If your dad doesn't have a green thumb, you can also give him a book to relax in the garden.
4. For the gardening Dad
With so many gardening gifts available, the options are endless! From hand tools to seed trays, plants, pots, and ready planted hanging baskets, you really can take your pick, but why not look for a plant that brings back a happy memory? A plant in your bridal bouquet or that was blooming during the time of year that you were born.
5. For the Dad who loves to read
There is nothing better than a good book on a sunny day relaxing in the garden. If your Dad loves to read, find an excellent book that he can get stuck into. Autobiography of his favourite sporting legend, perhaps his celebrity crush or his favourite gardener.
No matter what you decide to give to your Dad for Fathers Day, he will know you love him, and nothing compares to spending time with him, so make sure you grab a few hours to spoil him.
For tools, plants, and so much more, we have just what your Dad will love for Fathers Day in store.